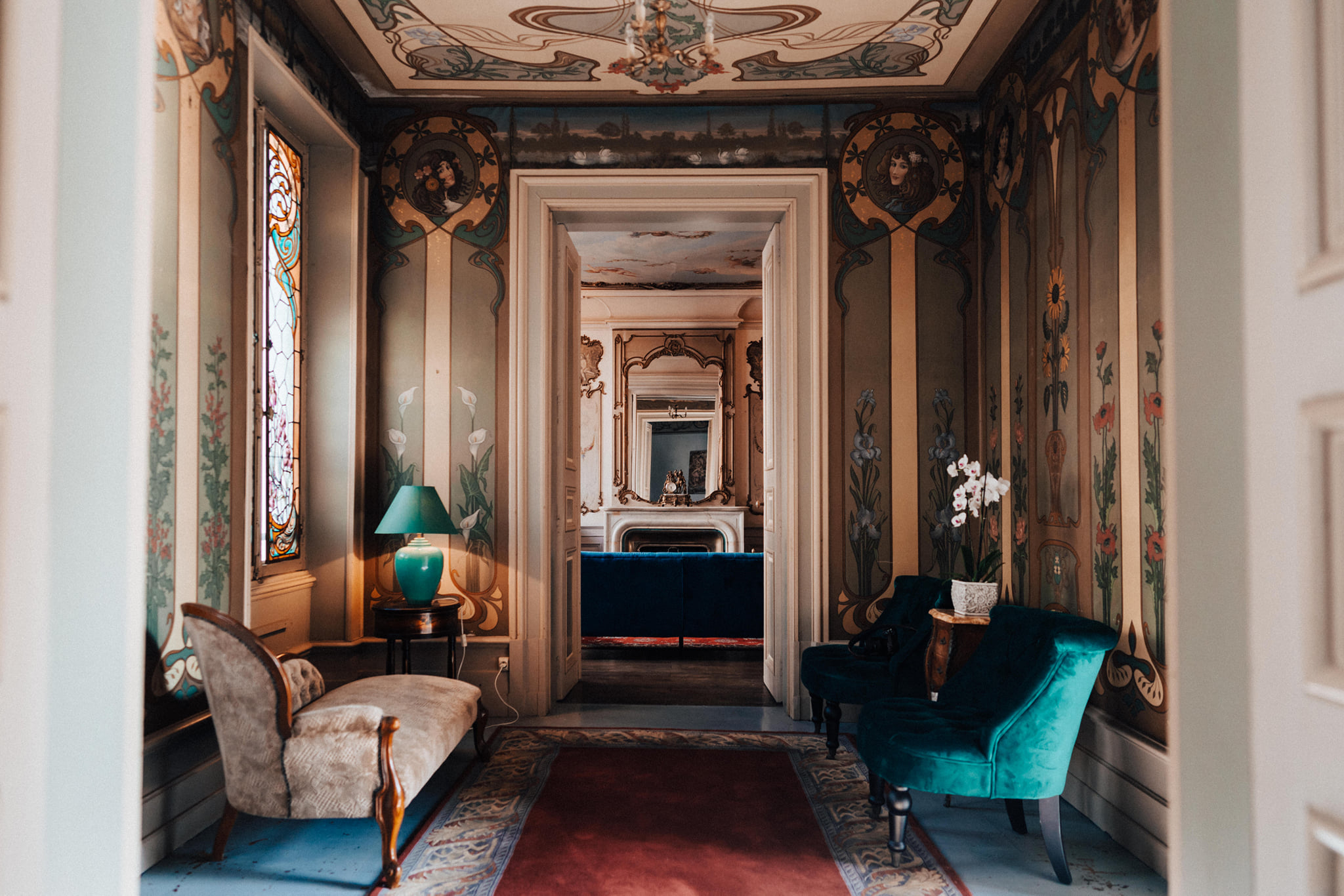 An Art Retreat at The Painted House
Our inaugural Art Retreat is in full swing here at the Painted House – and how fortunate we are to be hosting such a fab group of budding artists in this amazing venue. Everyone settled in effortlessly and within hours our guests were scoping out the garden and nearby park for
painting subjects. There's so much here just waiting to be painted – from the old outhouses of this fine property, to the interiors of the Painted House itself, to the delicate plants and flowers surrounding the lush garden. This is surely a jewel in the crown of Chateauneuf!
The House was built in about 1890 by Paul Rousseau, a well-known local painter of house interiors. Set on the site of an 18th century farmhouse, the four surviving painted rooms are all in a different style, so it's thought he used it as a show house for clients, perhaps changing them every few years. Other properties decorated by Rousseau include a chocolate shop in Angouleme, which has been designated a "Monument Historique", and the Domaine Musicale de Pianos in nearby Petignac.
All of this heritage has enchanted our guests who – as much as they are enjoying their artist endeavours – are also savouring with great pleasure the wonderful cooking which is being presented by our chef Maggy Paul-Martinet. Indeed there are already murmurings of return visits with less a focus on art and more a focus on food. Let's see what we might cook up!