Combining the Art of Cooking With the Allure of the Region
Join us for a delightful Cookery & Cognac Retreat from the 18th to the 24th of February, 2024. This immersive experience, returning by popular demand, combines the art of French cooking with the allure of the Charente region, home to the world-famous Cognac.
About the Retreat
A week of sensory delights await with a programme that strikes the perfect balance between hands-on cookery classes and restorative downtime. Each day, Maggy Paul-Martinet will guide you in learning about local produce, Charentais cuisine, and the preparation of authentic dishes, some inspired by and others infused with Cognac. The retreat also includes visits to local markets and the beautiful town of Cognac, with its renowned distilleries.
About Your Teacher
Maggy Paul-Martinet is a true master in the kitchen. With a career spanning hotel management and catering, she spent 25 years at Air France, traveling the world and experiencing diverse cultures and cuisines. After running cookery workshops in Christchurch, New Zealand, Maggy returned to France and pursued professional training in cookery and pastry. A devoted mother and grandmother, her passion for hosting and cooking shines through her teaching.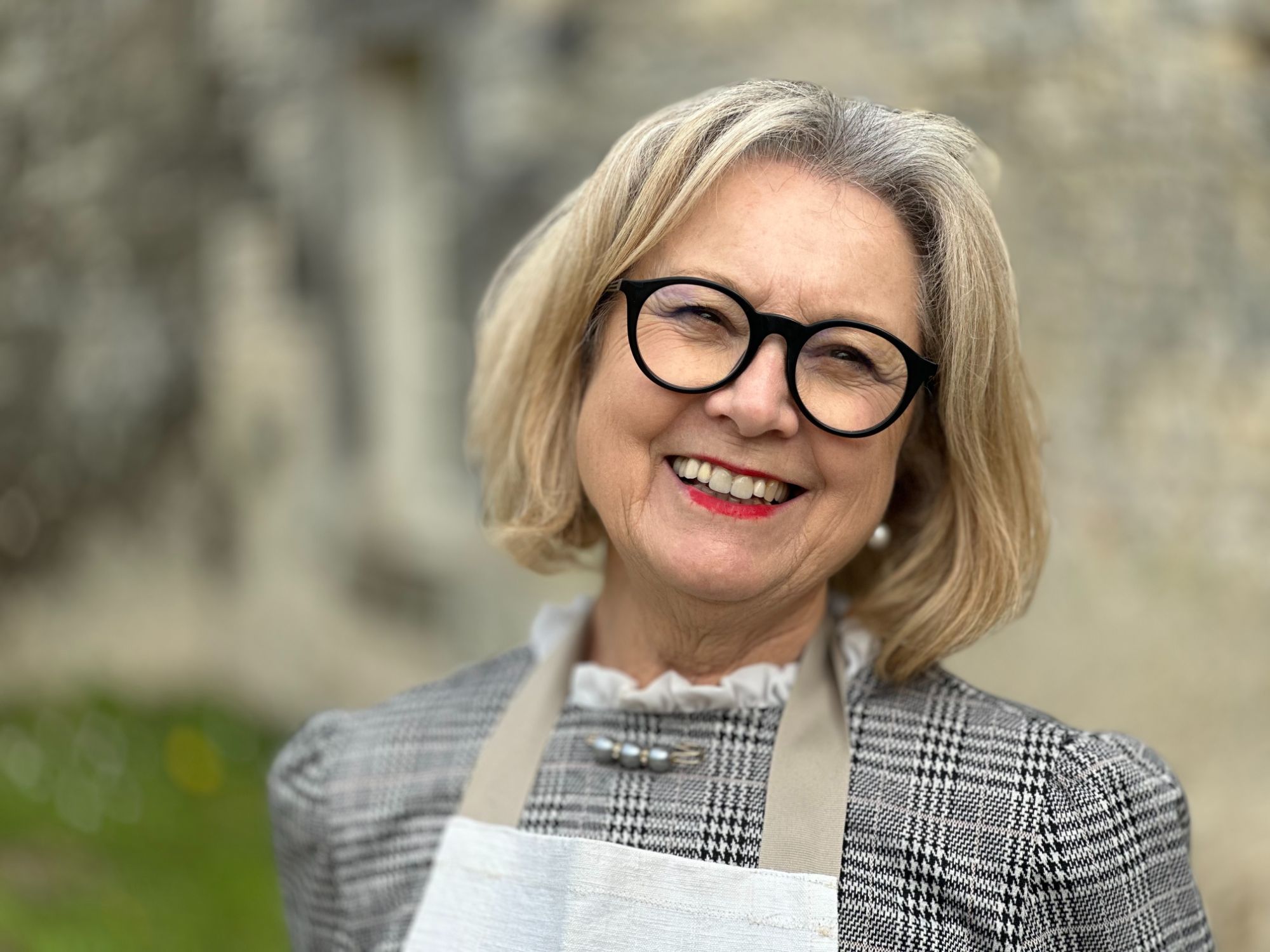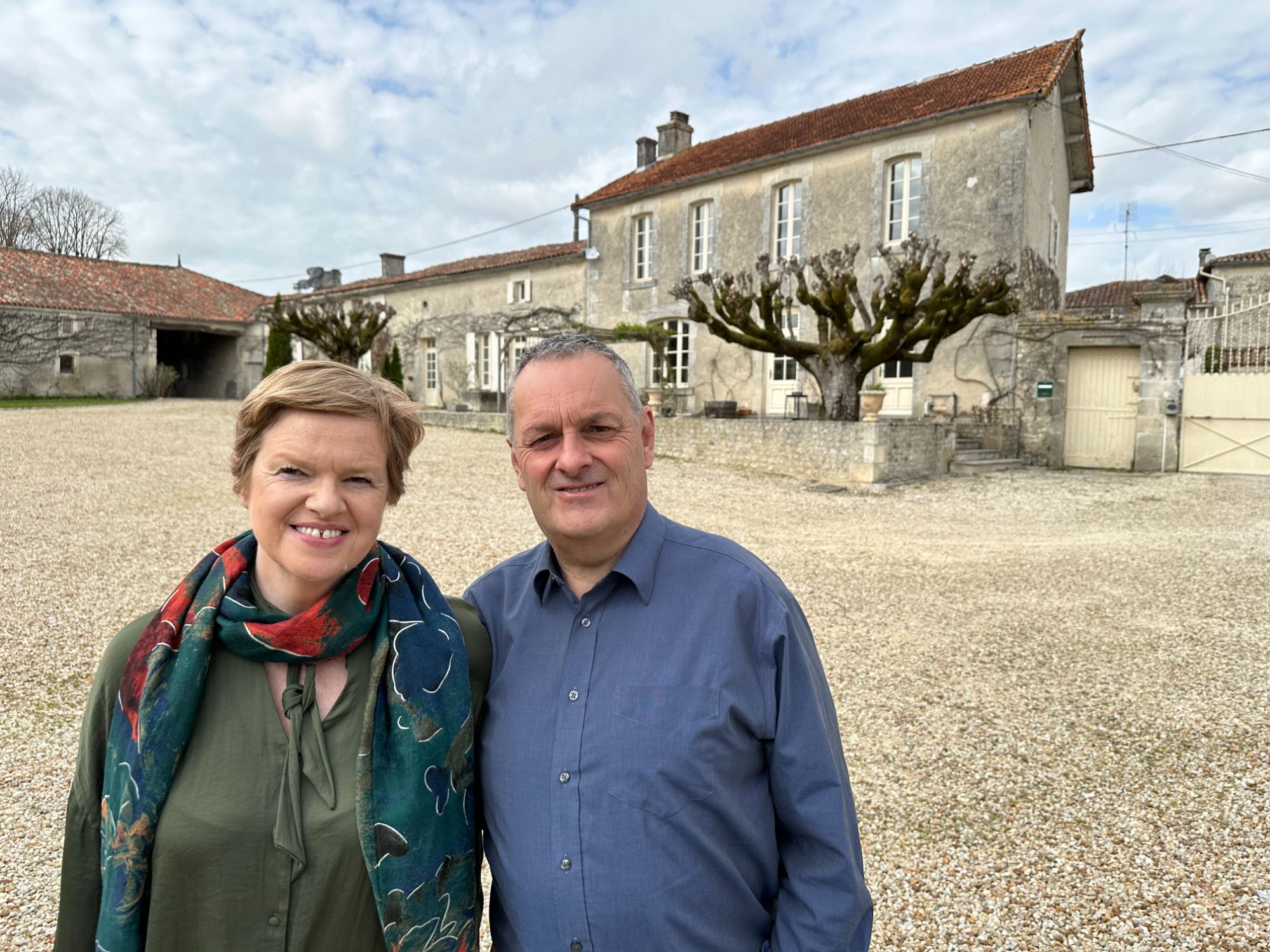 About Your Hosts
Olive and Charlie will be your hosts for the week, ensuring a seamless and unforgettable experience from start to finish. Having made the move from Ireland to France some years back, they fell in love with the Charente region and have dedicated themselves to creating retreats that combine quality instruction and authentic French experiences, from the delicious local food and wine to visits to unique local attractions.
About the Venue
The luxurious Logis du Paradis will be your home for the week. This 18th-century complex, featuring a former Cognac distillery, is built around a classic Charentais courtyard. Surrounded by the vineyards of the Grande Champagne Cognac region, the beautifully renovated cottages offer comfort and tranquility, while the grounds and countryside provide ample opportunity for relaxation or exploration.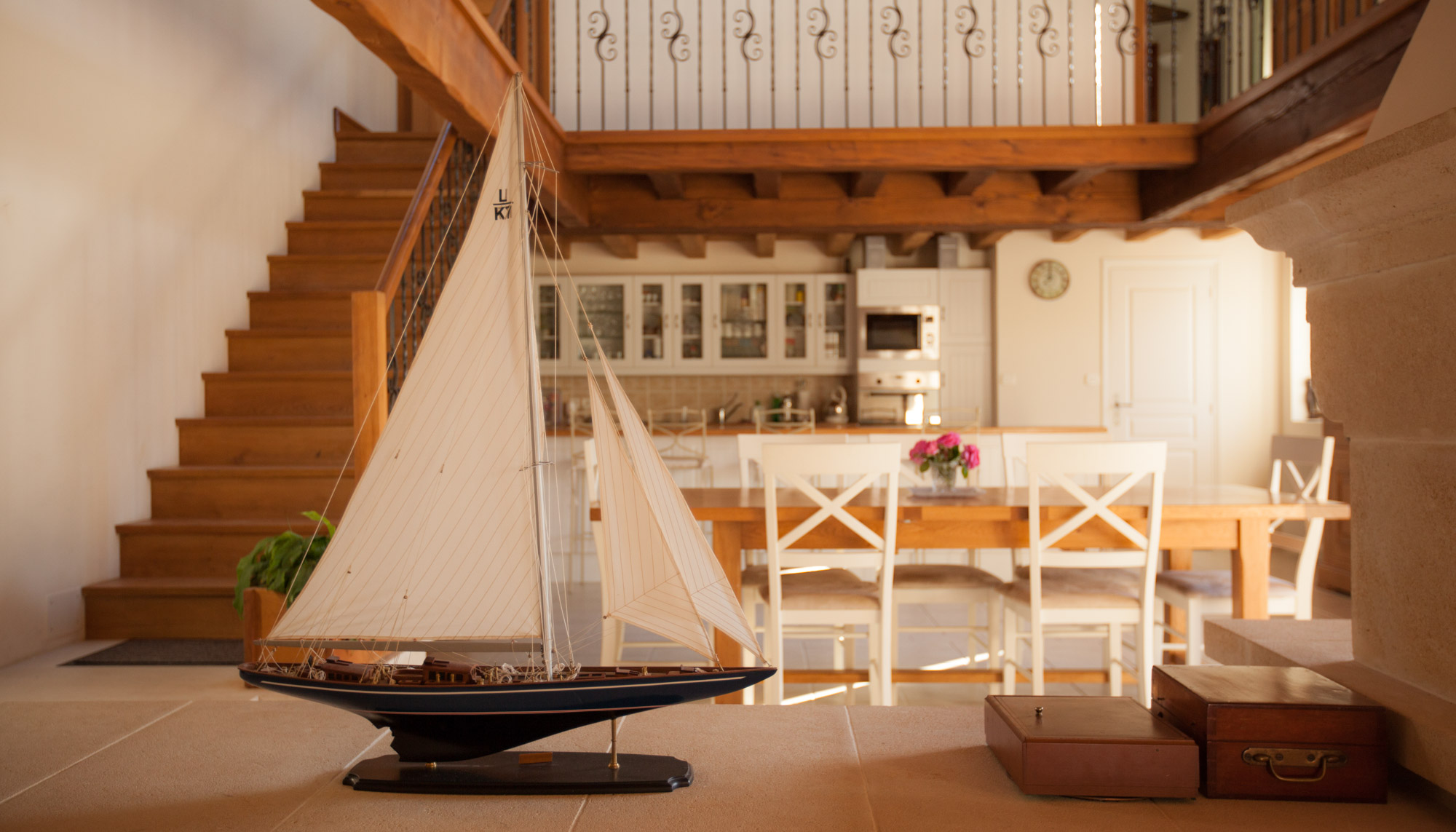 Day 1: Arrival and Welcome
Arrival at Bordeaux Airport, where you'll be greeted by your hosts, Olive and Charlie.
Transfer to Logis du Paradis, your luxurious home for the week.
Settle into your comfortable accommodation.
Enjoy a welcome dinner prepared by Maggy, where you'll meet your fellow retreat guests and discuss the exciting week ahead.
Day 2: Introduction to Charentais Cuisine
Begin the day with a delicious French breakfast.
Spend the morning exploring the beautiful grounds and surrounds of Logis du Paradis or relaxing in your accommodation.
Attend your first cookery class with Maggy, focusing on traditional Charentais dishes and local ingredients.

Gather for a communal dinner to enjoy the fruits of your afternoon labour.
Day 3: Market Visit and Cognac-infused Creations
After breakfast, embark on a trip to a local market in Angoulême to source fresh ingredients for your next cookery class.
Return to Logis du Paradis for a Cognac-infused cooking session with Maggy, learning how to incorporate the spirit into your dishes.
Day 4: Day Trip to Cognac and Hennessy Distillery Tour
Following breakfast, you can continue to explore the beautiful grounds and surrounds of Logis du Paradis or relax in your accommodation.
Visit the Hennessy distillery for a guided tour, learning about the history and production of Cognac.
Head to the charming town of Cognac for a evening of exploration and discovery, navigating the picturesque streets of Cognac or shopping for souvenirs.
Day 5: Advanced Charentais Techniques
Begin the day with a leisurely breakfast.
The morning is yours to enjoy at your leisure, whether you choose to relax or explore further afield.
Delve deeper into Charentais cuisine with Maggy during an advanced cookery class, mastering new techniques and recipes.
Indulge in a delicious and delightful dinner featuring the dishes you've prepared with the group.
Day 6: Artisanal Pastry Workshop and Farewell Dinner
In the afternoon, join Maggy for a pastry workshop, learning the art of crafting delectable French desserts.
Savour a tasty melange of your sweet creations.
In the evening, come together for a special farewell dinner, celebrating new friendships and culinary skills.
Enjoy a final French brunch before bidding farewell to your hosts and fellow guests.
Transfer to Bordeaux Airport for your return flight, taking with you cherished memories and newfound culinary talents.
Please note that this itinerary is subject to change.*
Cost
The all-inclusive cost of this Cookery and Cognac Retreat is €1,250 per person sharing or €1,795 if you wish to avail of a private room. The fee covers accommodation, tuition, ingredients, wine, day trips, and transport to and from Bordeaux airport if you are flying from Ireland*. While most meals are included, you'll want to venture out to sample local cuisine.
*Flight costs are not included. If you travel Ryanair Dublin – Bordeaux on 18th February and Bordeaux – Dublin on 24th February, airport transport will be provided at no additional cost. Kindly do not book your flights before we confirm the weekend is going ahead. A non-refundable 50% deposit is required upon booking.
Register Your Interest in Our Cookery Retreat
As we are in the process of fine-tuning some details of this retreat to ensure it provides a transformative experience, we are currently not accepting immediate bookings. However, we recognise that you might already be considering this retreat for your future plans.
Once you express your interest, you'll be among the first to receive updates about the retreat. We'll keep you informed about when bookings will open and any exciting details or enhancements to the itinerary as they are confirmed.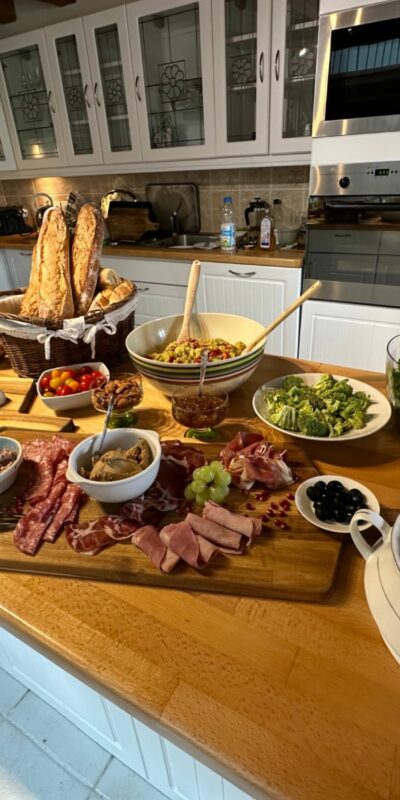 Book Your Cookery & Cognac Retreat Now
It's time to treat yourself to a truly immersive culinary experience in the heart of France's Cognac region. To secure your spot, simply choose between paying a non-refundable 50% deposit or the full amount. With limited spots available, we encourage you to book soon to avoid disappointment.