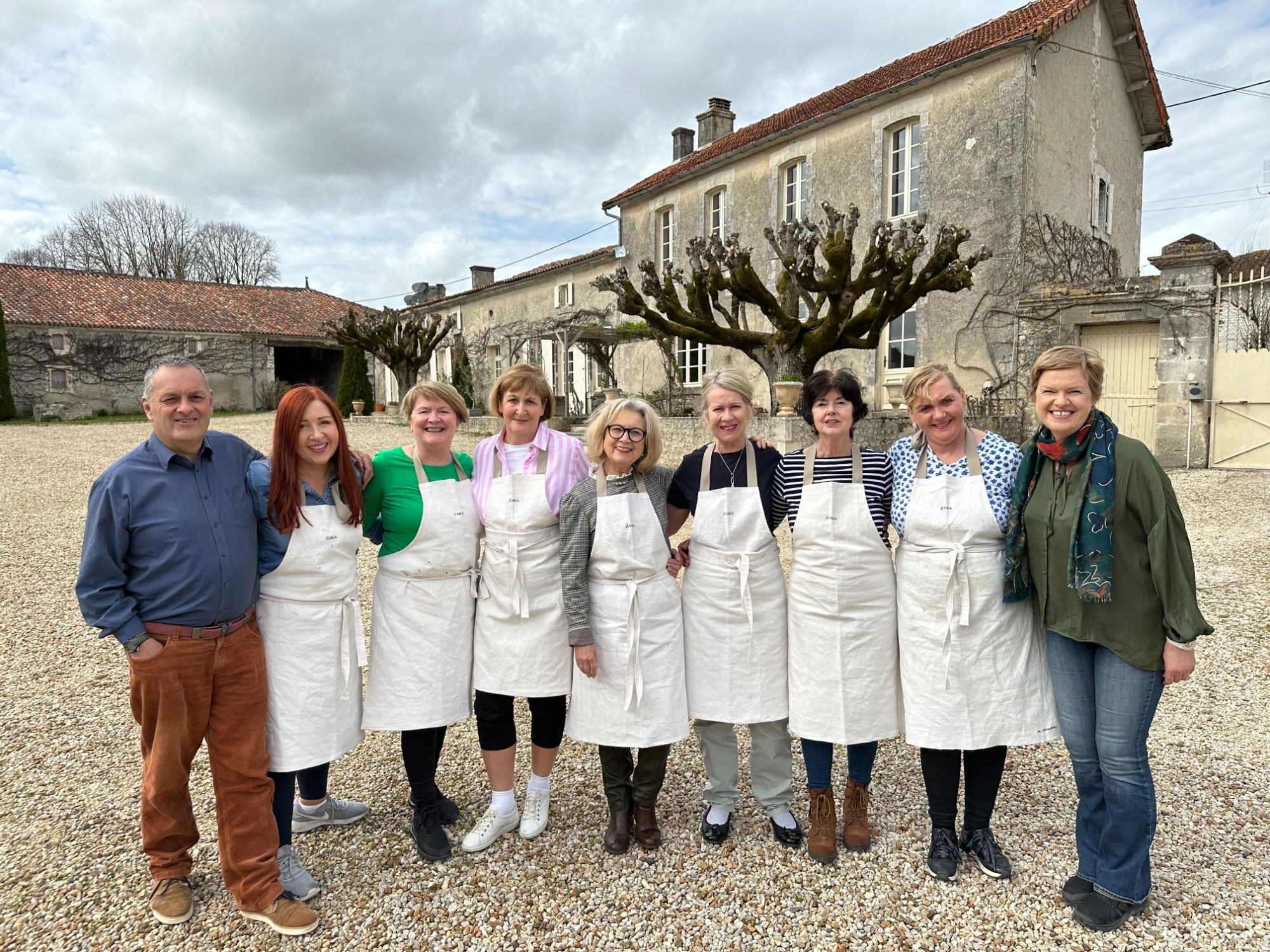 Cooking up a storm – Another First for Ceangal
Wow – here we are, hosting our first « Cookery & Cognac » week with Maggy – and what a treat it is…we've six super-enthusiastic students here learning so much…not just about the traditional recipes of this Cognac region, but loads of tips and tricks from Maggy which they'll take back with them to Ireland.
The fun and frolics are infectious too, and I do wonder how much Cognac is going into the food and how much just might be 'reserved' for the workers around the stove.
Whatever that balance, one thing is sure…every evening we have the pleasure of tasting the amazing dishes this talented group have worked on each day…today for example we sampled a starter of chèvres chaud, for mains…parmentier de canard aux pruneaux et champignons and our dessert : tarte tatin & Chantilly.
How lucky are we!