A Retreat Rejuvenating Both Body and Mind
Join us from 25th to 28th April 2024 at the exclusive Logis du Paradis, nestled within the breathtaking Cognac region of France for a special restful retreat aimed at restoring body and mind. Led by Natalia Ripsher, founder of The Little Room of Harmony, this experience will introduce you to practices, which help relax and still the body, quieten the mind and centre the spirit. The backdrop of the magnificent French countryside adds to the allure, promising a taste of France and its very special offerings.
About the Retreat
In a world where our minds never stop and we find it difficult to switch off, this weekend is an opportunity to take a complete break and press the reset button for body and mind. You will be guided through simple - yet intensely powerful - wellbeing sessions, which allow stress and tension to melt away. You will also learn techniques, which you can go forward to use in your daily life as required.
About Your Teacher
Natalia Ripsher is a qualified meditation teacher, a Face Yoga teacher and a Reiki Master and has been leading group and private classes in meditation and relaxation since 2015 at The Little Room of Harmony in Widford, Hertfordshire. She also co-organises events where she leads larger groups through a beautifully relaxing guided meditation to enable people to reconnect with their inner peace and feel relaxed, revitalised and rebalanced.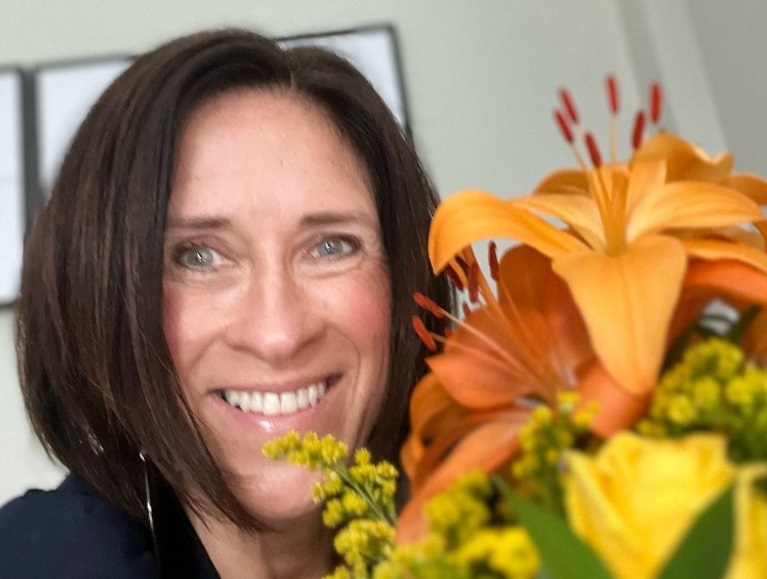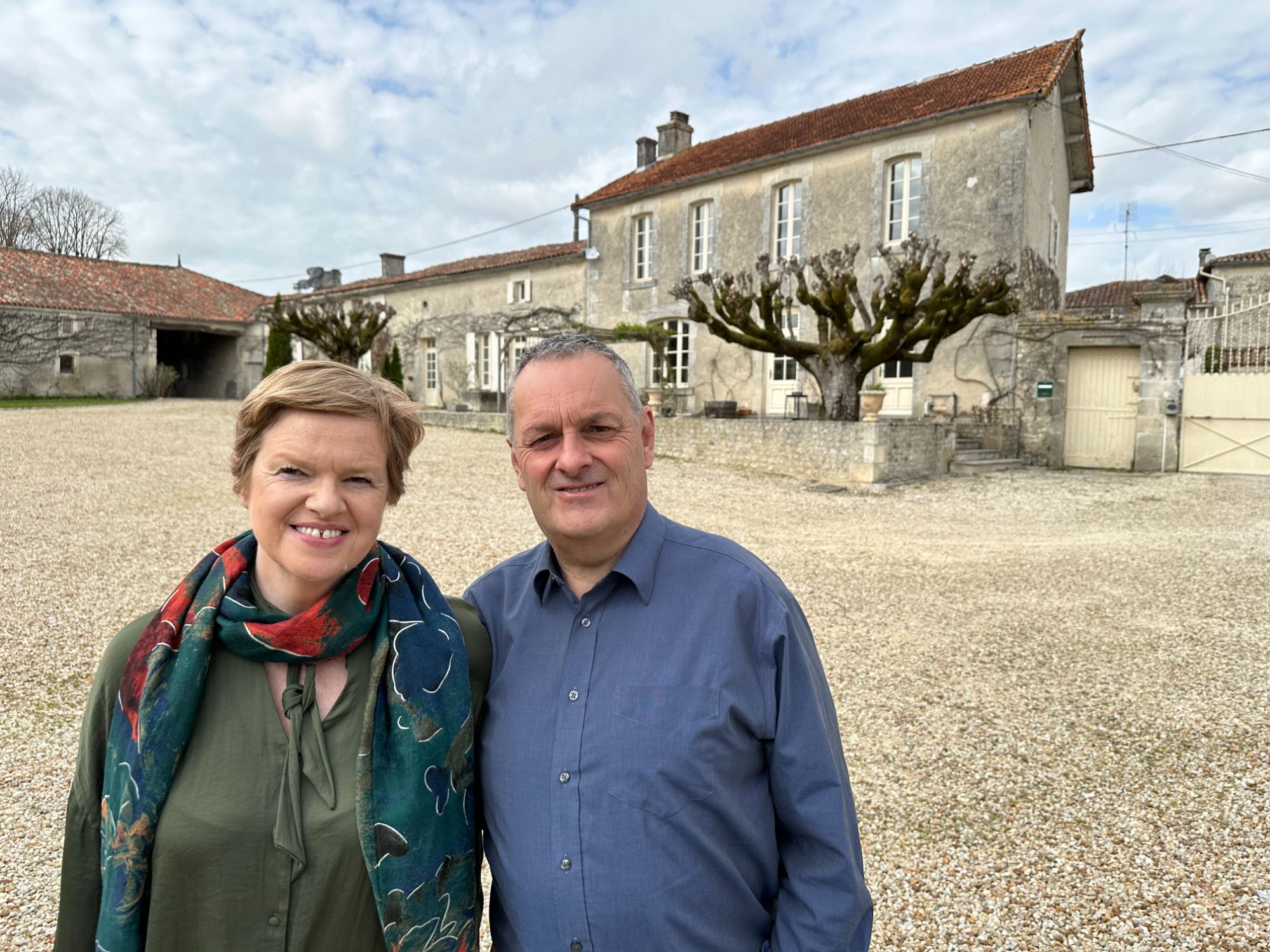 About Your Hosts
Olive and Charlie will be your hosts for the week, ensuring a seamless and unforgettable experience from start to finish. Having made the move from Ireland to France some years back, they fell in love with the Charente region and have dedicated themselves to creating retreats that combine quality instruction and authentic French experiences, from the delicious local food and wine to visits to unique local attractions.
About the Venue
The luxurious Logis du Paradis will be your home for the retreat. This 18th-century complex, featuring a former Cognac distillery, is built around a classic Charentais courtyard. Surrounded by the vineyards of the Grande Champagne Cognac region, the beautifully renovated cottages offer comfort and tranquility, while the grounds and countryside provide ample opportunity for relaxation or exploration.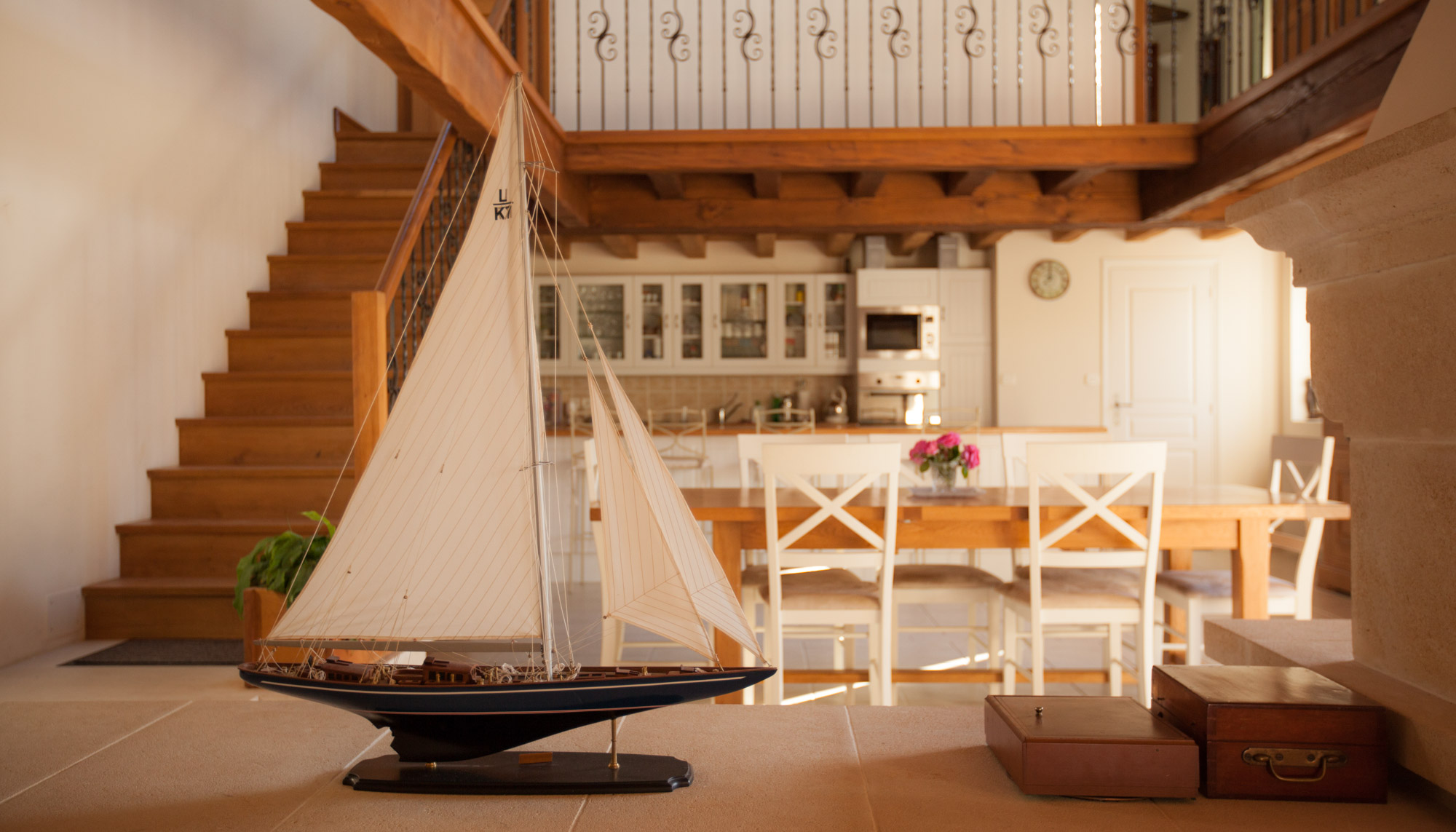 Day 1: Arrival and Welcome
You will be picked up from Limoges airport* at 2.50pm and transported to the luxurious Logis du Paradis.
At 5.30 pm, after a welcome and some orientation, Natalia will guide a session to allow you to ease in to your retreat.
Enjoy your first taste of local French cuisine with a welcoming dinner at 7.00 pm.
Close out the first evening with a gentle guided meditation.
Day 2: Connect with Nature and Meditation Practice
Start your day at 8 am with a moving meditation.
A nourishing breakfast will be served at 9.00 am.
Connect with nature on a guided mindful walk at a local French manoir, followed by lunch from 1 pm to 2 pm.
The afternoon offers an optional visit to a local attraction which will immerse you in the fascinating regional culture.
Alternatively you can rest and relax at Logis du Paradis, soaking up the beauty and tranquillity all around you.
Dinner will be served at 7.30 pm.
Unwind and prepare for rest with Natalia's relaxation session from 9.00 pm.
Day 3: Immersion in French Culture and Diving Deeper
Begin your day at 8.30 am with a breathwork practice.
Breakfast will be ready at 9.15 am.
Dive deeper into your practice with a group Reiki session guided by Natalia.   
Savour a fulfilling lunch from 1 pm to 2 pm.
Another optional and fascinating visit to a local attraction awaits from 2.30 pm to 4.30 pm .
Once again, you may choose to rest and relax at Logis in the calm peaceful surroundings.
Apéro and dinner will be served from 7 pm.
Day 4: Face Yoga and Farewell
Begin your final day with an uplifting Face Yoga class at 9 am.
A leisurely brunch will be served from 10.30 am.
Before departure, join us for a closing session.
At 12.30 pm, we depart for Limoges airport.*
This enriching and restorative retreat itinerary is designed to provide you with a unique balance of immersive experiences, mindfulness practices, and explorations of the local culture and beauty of the Charente region.  The itinerary is subject to change but only for the better.  We can't wait to welcome you to this special experience!
* see "Travel Arrangements" below
Cost
The all-inclusive cost of this Spring Revival Retreat is €823 (ca. £699) per person sharing or €1,371 (ca. £1,165) if you wish to avail of a private room. The fee covers accommodation, tuition, food and wine, and transport to and from Limoges airport.*
*Flight costs are not included but if you travel on the recommended flights (see 'Travel Arrangements' below), airport transfers will be provided at no additional cost. Please do not book your flights before we confirm the weekend is going ahead.
Booking Your Place
All bookings for Ceangal retreats are subject to availability. In order to secure your booking on our Spring Revival Retreat, a 50% non-refundable deposit must be paid. The remaining balance is due by 1st February 2024.
Although all payments for this retreat are strictly non-refundable, if circumstances arise that force you to cancel, Ceangal will attempt to locate a replacement; if successful, a refund will be considered.
Please be advised that all transactions are in Euro. We recommend consulting your bank about potential exchange charges.
Travel Arrangements
We recommend travelling Ryanair London Stansted to Limoges at 12.10 pm on the 25th April and Limoges to London Stansted at 4.25 pm on the 28th April for complimentary airport transfers. There is an opportunity to fly from other airports, but it may not include the transfer to Logis du Paradis depending on flight times.
Please do not book your flights before we confirm the weekend is going ahead.